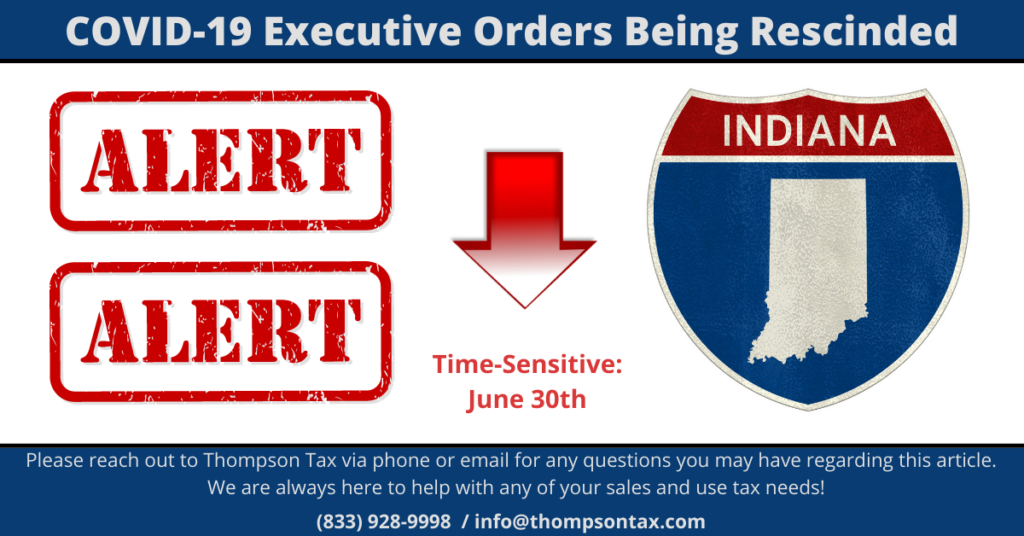 Executive Orders 20-03 through 21-13 (regarding personal income and sales and use taxes) that were enacted in Indiana during the COVID-19 pandemic will be rescinded as of June 30, 2021.
An employee working from home in Indiana due to the result of a federal, state, or local governmental work from home declaration will again create Nexus in the state beginning on July 1, 2021.  The only accommodation that will allow an employee to work in Indiana without creating nexus is a physician's order stating that the employee is unable to work in an office environment.  The order must be put in place prior to June 30, 2021 and must not yet have expired.
Additionally, manufacturers making donations of medicine, medical supplies, or other eligible items to fight the COVID-19 pandemic in Indiana will no longer be granted waivers for use tax obligations.