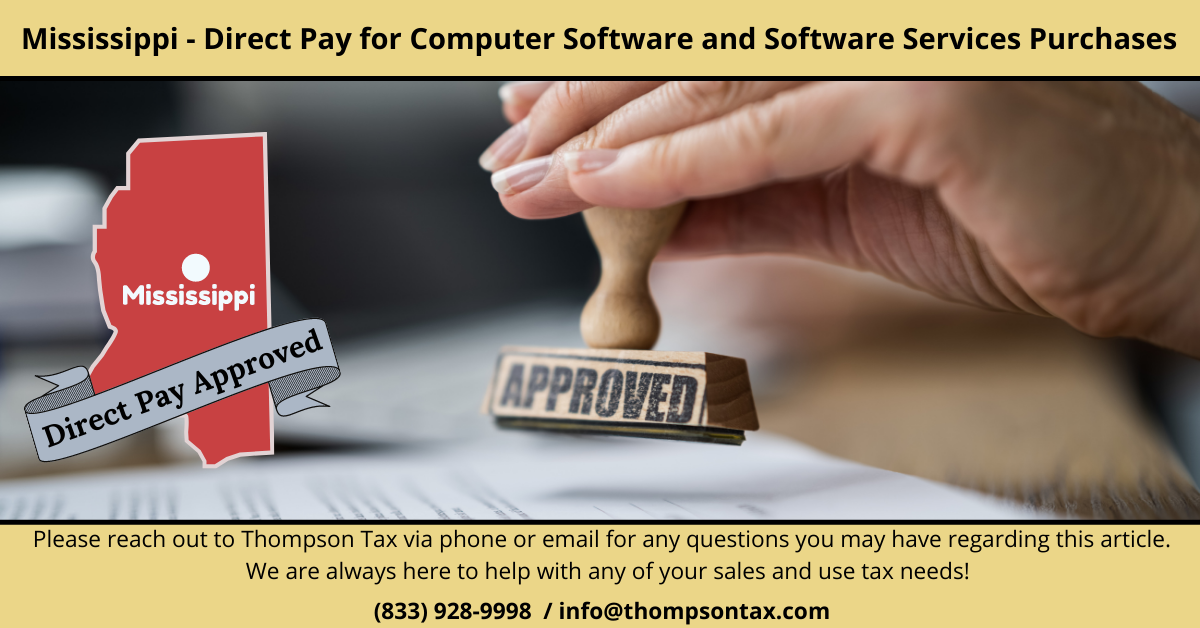 Mississippi now offers a Sales and Use Tax Direct Pay Permit for purchases of Computer Software and Software Services.
Vendors who sell, rent, or lease computer software or computer software services do not need to collect sales tax on purchases when a permit is presented. Instead, purchasers utilizing the permit will be required to pay the tax directly to the Mississippi Department of Revenue.
Please note: If you already have a Direct Pay permit, you will not need to apply for a separate Computer Software Direct Pay Permit.