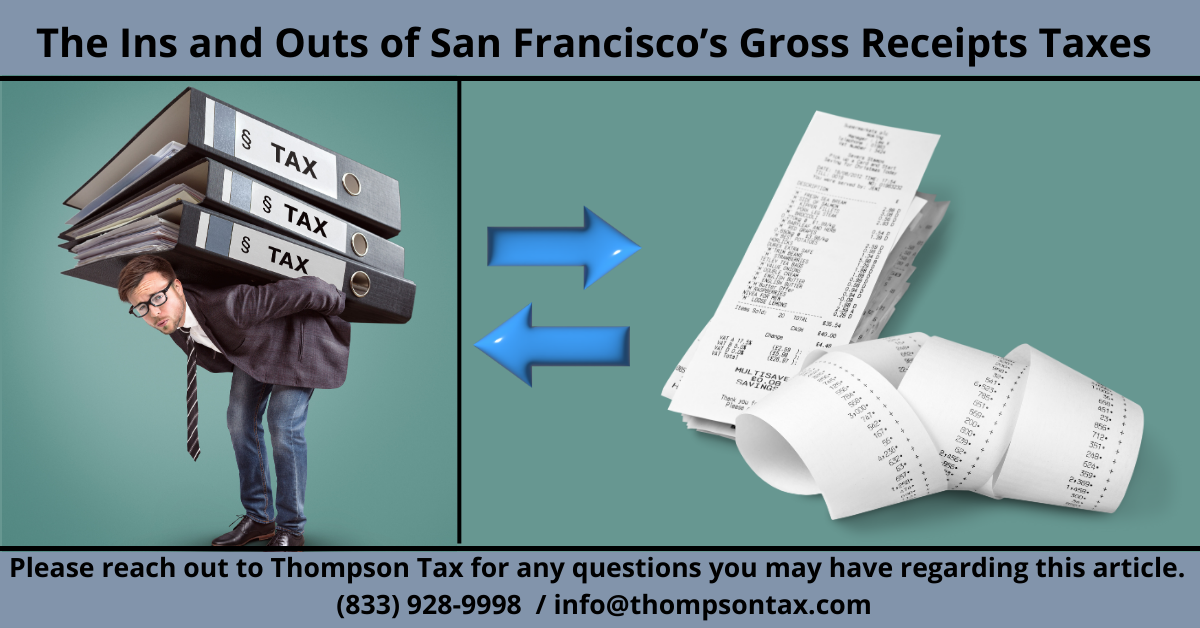 San Francisco's gross receipts tax regime is a complex system comprising three unique taxes that are layered together. It is imposed on mostly any person engaging in business within San Francisco, aside from those qualifying for a small business exemption.
If you are a business owner in San Francisco, understanding the gross receipts tax regime and tax rate is crucial to ensuring you file your tax returns correctly. Accurately determining your NAICS code will help ensure you pay the correct gross receipts tax rate. Misclassification can result in underpaying or overpaying taxes, leading to penalties and interest charges. By working with a tax professional and keeping accurate records, business owners can ensure that they will prevent any potential financial consequences.
Contact Thompson Tax today to discuss your business needs; savings opportunities surrounding gross receipts taxes are available, and we are here to help!